St. Anthony's Catholic School prides itself on our strong community and dedication to our children. Families who join our community are committing to the philosophy of shared responsibility in the education of their child. In addition to tuition, parents are expected to participate in the following: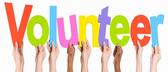 Each family has an obligation to complete 30 hours of volunteer work each school year as a requirement of PTG (Parent Teacher Group) responsibilities. A list of volunteer opportunities is available when enrolling into St. Anthony's Catholic School. Additional opportunities are made available through the school newsletter and are posted outside of classrooms. PTG Dues of $300 per family are paid annually.

To help offset operating budget expenses, each family is has a $225 SCRIP allotment included in the cost of their tuition. In turn, all SCRIP profit earned will be applied to the families tuition for the following year. The Scrip year runs from May 1 to April 30 each year. Our list of Scrip participants is extensive to help all families meet this commitment.

We have various fundraisers and school events throughout the school year, and every family is encouraged to participate in as many as possible.